Lemon-Basil Chicken with Basil Aioli
Lemon-Basil Chicken with Basil Aioli
A side of egg noodles complement the fresh lemon and basil flavors of this guest-friendly entrée.
YIELD: 4 servings (serving size: 1 chicken breast half and 1 tablespoon aioli)
COURSE: Main Dishes
Ingredients
Chicken:
1/2 cup chopped fresh basil
1/3 cup chopped green onions
2 tablespoons fresh lemon juice
2 tablespoons white wine vinegar
1/2 teaspoon lemon pepper
1/4 teaspoon freshly ground black pepper
4 (6-ounce) skinless, boneless chicken breast halves
Cooking spray
Basil Aioli:
1/4 cup finely chopped fresh basil
2 tablespoons low-fat mayonnaise
1 tablespoon fresh lemon juice
1 1/2 teaspoons Dijon mustard
3/4 teaspoon bottled minced garlic
1/2 teaspoon olive oil
Preparation
To prepare chicken, combine first 6 ingredients in a large bowl. Add chicken to basil mixture, turning to coat.
Heat a large nonstick skillet over medium-high heat. Coat pan with cooking spray. Add chicken to pan; cook 8 minutes on each side or until done.
While chicken cooks, prepare aioli. Combine 1/4 cup basil and remaining ingredients in a small bowl, stirring with a whisk. Serve with chicken.
Nutritional Information
Amount per serving
Calories:

284

Calories from fat:

32%

Fat:

10.3g

Saturated fat:

1.7g

Monounsaturated fat:

1.4g

Polyunsaturated fat:

0.6g

Protein:

40.1g

Carbohydrate:

6.1g

Fiber:

1g

Cholesterol:

106mg

Iron:

1.9mg

Sodium:

410mg

Calcium:

51mg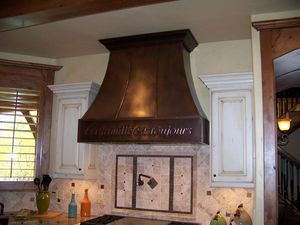 Everything taste better with a custom Range Hood above it.